It all started from "we love cars"
Since it's establishment in Gunma Prefecture in 1977, Carrosser's motto has always been: "Making quality needed by us and satisfied by us."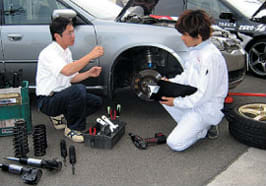 Developed in-house.
Rapidly improving.
We are continuing research and development every day with the aim of creating products that are faster, safer, and more comfortable. For the past 30 years or more, we have created original products developed in-house based on the ideas and knowledge of each employee. The crystal of such technology is a product called "CUSCO".
As a professional manufacturing group, we listen to the ever-changing voices of our customers and strive to collect a wide range of information. For this reason, we are working on an in-house integrated system from design to production, and are working to respond quickly with flexible ideas.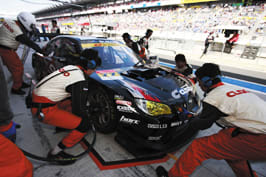 Practice makes perfect
We believe cars with difficult handling don't run fast. It's the same for motorsports and on the street. We believe that machine settings that allow the rider to control with ease and without stress will bring speed and enjoyment to driving.
Carrosser participates in Super GT, Rally, Dirt Trial, Gymkhana, and other motorsport events with our in-house developed parts. We repeat rigorous performance and durability tests in extreme conditions—the end results are high-reliability and high-quality motorsport products.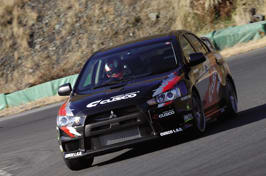 Rigorous and Relentless Tests
Our in-house developed products, such as suspension kits and body reinforcement parts, are carefully simulated by ANSYS's strength analysis system. In addition to live tests, the suspension kits are subjected to a high-concentration salt spray test that complies with JIS.Z2371 in order to prevent rust adhesion.
Carrosser products are made with manufacturing tools and methods that have passed these rigorous tests.
Your needs are also ours
Carrosser's motto derives from producing quality aligning with our own needs and satisfactions. Carrosser's unchanging DNA is product development from the user's perspective, including from our staff who participate in races. In addition, our staff and demo cars visit dealers and events around the globe where we listen to direct feedback from our users for further improvements and enhancements.
Made in Japan Quality
Of course, we always aim for making the best products. Each product is crafted with the state-of-the-art high-precision processing technologies. All of our products are manufactured in Japan, where assembly data is managed to improved the quality and precision of products.
Carrosser has acquired ISO9001 certification—an international standard for quality control.
Global Business Development
Carrosser was the first to establish a sales route based on a wholesaler system. Therefore, Carrosser products can be purchased at all stores from major mass retailers to motorsports shops across Japan. We have oversea branches and authorized distributors in the US, China, Malaysia, and more to come.